Louisiana rapper Toneraps releases his new single "Love in the World"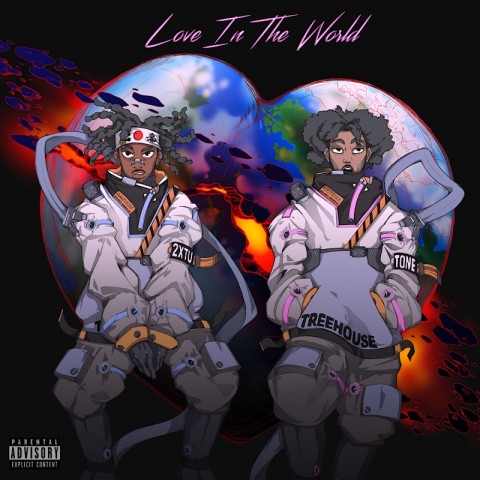 Originally from Baton Rouge, Louisiana, Toneraps is the new rising star in the rap industry. With his impeccable dedication and talent, the artist is carving his own path to success, rightly proving so with the release of his new single "Love in the World" showcasing his remarkable vocal skills. All the hard work he has done from a very young age to sharpen his literary prowess as a poet and rapper is finally paying off. His last two singles garnered over 75k streams on various digital platforms and his latest one is steadily getting popular.
Tone loves to tell stories and is inviting others to experience his emotions through his music. His delivery and musical style are heavily influenced by his early and extensive experience with slam poetry. His love for rap and poetic expression was further fueled by his tenure at Brown University, neighboring R.I.S.D (Rhode Island School of Design) – a place that exposed him to some absolutely incredible talent and art.
Tone is also highly inspired by Ray Charles. From a very young age, Tone's grandmother had him on repeat in their home. Not to long after, he started listening to Lil Wayne which inspired him to learn musical instruments and compose his own music. Growing up, he was constantly moving around with his mother and his sisters, which helped him understand different places and cultures- influencing his music in many ways. At present, he makes music through his label Treehouse Productions LLC, composed of a few team members who have been working with him since his time at Brown.
Talking about his music, Tone states, "I want to convey the growth and authenticity of myself through my music. I feel like I have been blessed with a certain level of wisdom ever since I was a kid and I think that my growth and understanding of life may be able to inspire others. At the end of the day I just make what I enjoy and if others enjoy it as well, amazing. I just reflect what I perceive".
Tone's dedication, talent, work ethic and desire to succeed has brought him quite far in his life, paving the way to further heights in his music career. He is currently working on his first major EP, likely to be released in the coming few months.
Listen to all music by Toneraps on Spotify.com.
Follow Toneraps on Instagram for more updates.
Media Contact
Company Name: Treehouse Productions LLC
Contact Person: James Williams
Email: Send Email
Country: United States
Website: www.instagram.com/toneraps/