Pawan Nayar talks about his new website Go2Words.com, the one-stop destination to find inspiration and positivity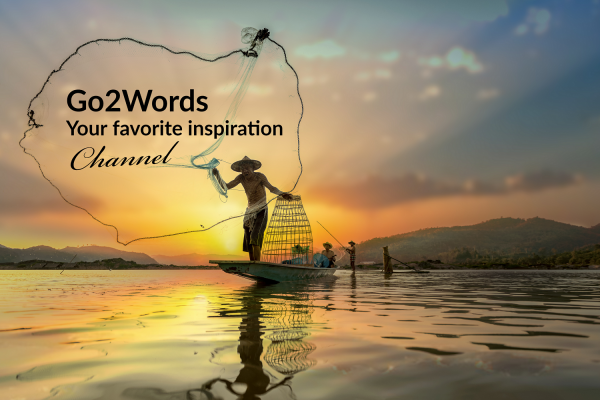 We all need a dose of positivity on a daily basis to keep going. And what better way, than to get it while you scroll through your social media handle? Go2Words is a popular Instagram page that was started as a hobby by a few friends experts in technical communication and machine learning in 2017, and owing to the good quality content posted on the page, it soon started to gain mass followership. It currently has over 900 k followers on Instagram and is constantly growing. Over a hundred me-too Go2Words accounts exist today, across all social media platforms with over 40K user-created posts tagged as Go2Words.
To inspire more people, the creators of the social media handle have launched their website Go2Words.com, space where all the published, as well as the unpublished posts of Go2Words, are made available, along with a comprehensive search option to look for the motivation you want. Based on the theme of "A happier Earth and more fulfilled human existence", the content of the website is aimed to foster positivity, high-hope, and dreams.
Pawan Nayar, one of the founders of Go2Words talks about the mission of their project and the newly launched website, in this exclusive interview.
Interviewer: Tell us a little more about yourself.
Pawan Nayar: I am an alumnus of Sloan School of Business Massachusetts Institute of Technology technologist by mind, creative by heart, and a writer by soul. I had set up industry-leading content and community development practices in firms like Adobe and Cadence Design Systems serving content for hundreds of millions of users. I love the mix of creativity, linguistics, and content for impact through technology and experience. I am passionate about creating meaningful content that creates a lasting impact.
Interviewer: What is the story behind your project Go2Words?
Pawan Nayar: Over twenty-five years, I worked hard on researching how words connect to phrases and how phrases connect to visuals, moods, instincts, values, needs, features, purpose, and as human quest as individuals or corporates. I started using this research to create a text stock engine that helps provide relevant 2-5 words micro-content for any context. Go2Words is an output of this engine. Initially, it was just fun, a self-relaxation exercise, but within a year it started picking up and started building bigger wings.
Interviewer: What inspired you to come up with a website? How does Go2Words tie with your larger research project?
Pawan Nayar: Early this year, I left an extremely successful corporate job to start own firm with like-minded partners—Sanjul Pancholi, Nandini Gupta and Ankit Sood. We share a unified vision to create a differentiating content firm that has its technology to help all designers, photographers, and writers find the relevant text for any scenario. For example, you may need content for captions, photo thoughts, tags, social media feeds, titles, e-mail subject lines, copyright lines, or advertisements. Go2Words is an output of this work applied for inspiration, motivation, and relationship themes. On Instagram, though successful, we could not have long-form text, detailed blogs, structured articles, and meaningful videos. So, we decided to have our web site and reach out to the world in an honest, creative, and meaningful way.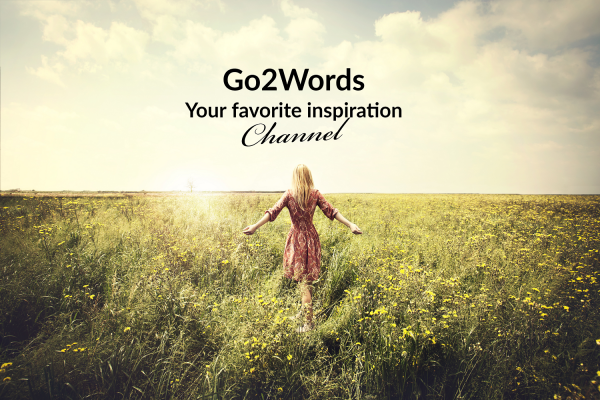 Interviewer: What do you aim to achieve through your website?
Pawan Nayar: We want to extend positivity, happiness, and self-discovery for all. We want to make humanity beautiful, relationships powerful, and work successful. All these need a balance of heart, mind, and soul, a balance of energy and purpose, a balance of love and health, and a balance of happy spirit and positive faith.
Interviewer: Tell us about the other founding members of Go2Words.
Pawan Nayar: Frank Jennings, Asit Pant, Nandini Gupta and I were working in Adobe where we had conceived Go2Words as a hobby. Adobe, an awesome employer, encouraged creativity, quality, winnability and positive societal contributions. This background helped us bring machine learning, creative value add, content scale and structure, search training, byte-sizing content skills, use of analytics to have a continuous virtuous cycle of quality upgrade and impact. Through the last quarter Sanjul Pancholi and Ankit Sood who had implemented mass reach programs, digital campaigns at scale, customer segmentation, user profiling and multi-channel readiness in Hyundai joined us to further scale Go2Words.
Interviewer: What is it like to be the creator of a popular Instagram page?
Pawan Nayar: It's an indescribable feeling. I feel satisfied, happy, and humbled that we are contributing to the happiness and success of hundreds of thousands of people.
Interviewer: Where do you see your website in the next 5 years?
Pawan Nayar: In the next 5 years, we want tens of millions of people to say, "Did you Go2Words today?" Our web site in 5 years would be a source of some of the most engaging, meaningful, and soulful experiences for a happier and satisfactory living. It would be the world's favourite destination to search any quality thought or caption for any photograph or design in the world.
Media Contact
Company Name: Cretorial Media Services Private Limited
Contact Person: Ankit Sood
Email: Send Email
Country: India
Website: www.go2words.com