The Juicy Crab to Launch in Cincinnati, OH
The Juicy Crab, the nationally established Cajun seafood restaurant is delighted to announce the launch of the newest Juicy Crab restaurant in Cincinnati. The Juicy Crab is famous for their southern style seafood boiled that attracted many celebrities. From Dominique Wilkins to Tyler Perry, guests can see if their favorite celebrity visited The Juicy Crab.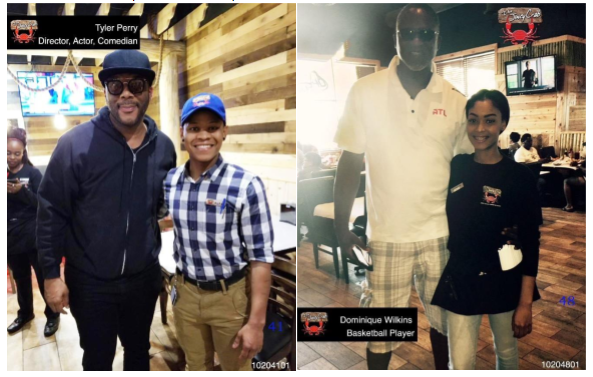 Expected to open in Fall 2020, Juicy Crab is set in 11340 Princeton Pike, Springdale, OH 45246, in the heart of The Queen City. The 8,330 square foot restaurant is located in Cassinelli Square, next to the Tri Country Golf Ranch. Featuring a full bar, fresh seafood from the east coast and the Alaskan coast, The Juicy Crab offers fresh and succulent seafood boils in a comfortable family friendly aesthetics.

The Juicy Crab is really excited in introducing their special secret sauces and spices to locals of Cincinnati. They want to break away from the usual restaurant chain and flavors to experience a new set of flavors and spices. Michael of The Juicy Crab commented." We are pleased to introduce our first Juicy Crab in Cincinnati. Cincinnati is a world class mecca of dining and entertainment and we are very proud to provide a new and exciting destination for the local community and visitors. The exciting project is a result of our love for seafood and the hope that Cincinnati loves seafood as much as we do! I recommend that if you do visit, try our famous Juicy Special Sauce, it will definitely surprise you."
A much-needed respite for the popular city, The Juicy Crab Cincinnati brings a new understanding of southern Cajun seafood boil and fresh seafood to Ohio. With over 20 restaurants, The Juicy Crab offers blue crabs to mussels boiled and smothers it in various sauces. A must try is their famous Juicy Special sauce, mixed with various spices and in-house secret ingredients. Ample parking and a large dining room makes the restaurant a very convenient location for parties and celebrations.
The Juicy Crab will be open for take-out and delivery at the end of October. Stop by and join the fun of getting your hands dirty while enjoying lip smacking good seafood with your friends and family.

Media Contact
Company Name: The Juicy Crab
Contact Person: Danny Yeung
Email: Send Email
Phone: 303 834 7672
Address:11340 Princeton Pike
City: Springdale
State: OH 45246
Country: United States
Website: thejuicycrab.com